Smarter machines build better processes.
Designing an industrial, automated machine is more than just matching the right materials within a technical frame. It's an intense process to invent, create and maintain a sustainable solution where our versatile team's knowledge and experience combined offers a wide range of possibilities for clients all over the globe.
Automating your process with high performance machines.
Industrial automation is often required to speed up the production process and ideally build a more profitable business after integration. Therefore we focus on technical performance and ensure a sustainable lifecycle of your machine with our team's combined experience, insights and innovative tools to match almost any possible challenge. 
Research, inventing concepts, initial tests, mechanical & electrical engineering, simulations, programming, machine safety, manuals and much more are our daily activities. 
Feel free to reach out to us with your questions – Get in touch.
Industrial robots have become a common tool in modern industry for a variety of reasons.
They can be programmed to perform repetitive tasks that require accuracy or are too hazardous for human interaction.
Jans Automation is able to implement an industrial robot to fulfil these needs. Modular customization with the right gripper, tool, camera or other peripheral equipment that matches your environment and expectations. 
Throughout our existence as a company we developed our own software to communicate with PLC's, Vision camera systems and other robots to make them as flexible as our own team. 
3D design software is one of the most important tools in the engineering process of our custom made machines. We have the ultimate set of engineering apps to tackle your most ambitious and creative projects. We provide professional-grade 3D mechanical design, documentation, and product simulations. We can design efficiently using specialized tools for sheet metal, frame design and a powerful blend of parametric, direct, freeform, and rules-based design capabilities.
We also use factory design software to plan, design, and install an efficient factory layout. With this software, we can plan and validate factory layouts for the most efficient equipment placement to maximize production performance.
For our robot systems we also use offline programming & simulation tools. We can seamlessly execute in an office environment without shutting down production, which allows us to perform tasks such as training, programming, and optimization without interrupting the production.
We do this on a virtual controller, which is an exact copy of the real software that runs your robots in production. This allows very realistic simulations to be performed, using real robot programs and configuration files identical to those used on the shop floor.
By using thorough simulation we are reducing risks, fastening the start-ups, shortening the change-overs and eventually lowering the costs by increasing the productivity.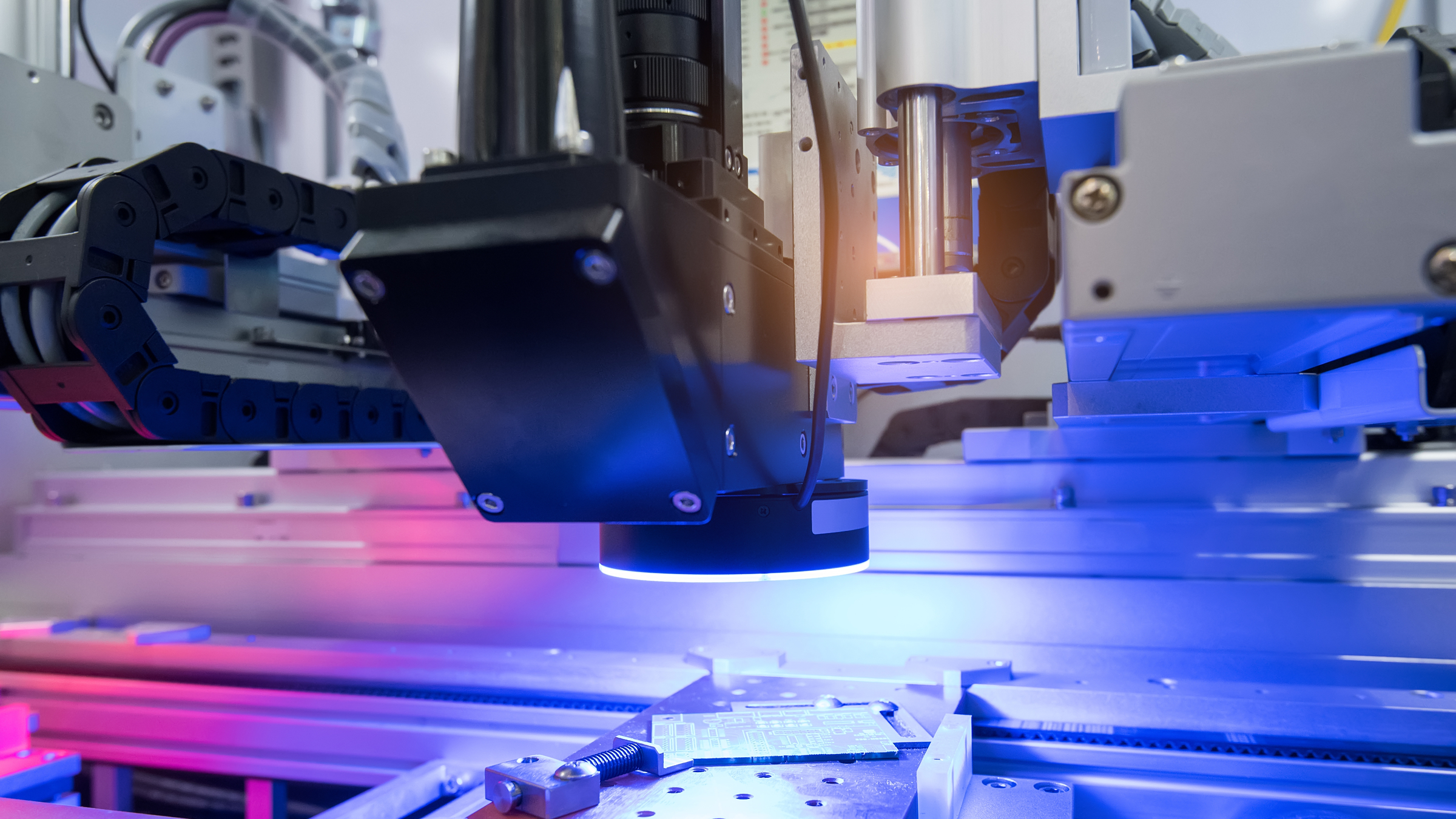 The world is changing and new challenges require new approaches, machine vision is one of those tools that make this possible.
We have an engineer in our team who is specialised in machine vision. During the years we developed a highly flexible and powerful software architecture that can be used in many of the most demanding vision applications.
Our applications go from simple barcode reading, contour analysis, 2D measurements to very advanced analysis on 3D point clouds and model training using deep learning techniques.
We prefer to run our software on a IPC (Industrial Personal Computer) combined with the most suitable camera, lens and lighting hardware. We noticed that each application requires a different approach and selection of software and hardware to become the best results.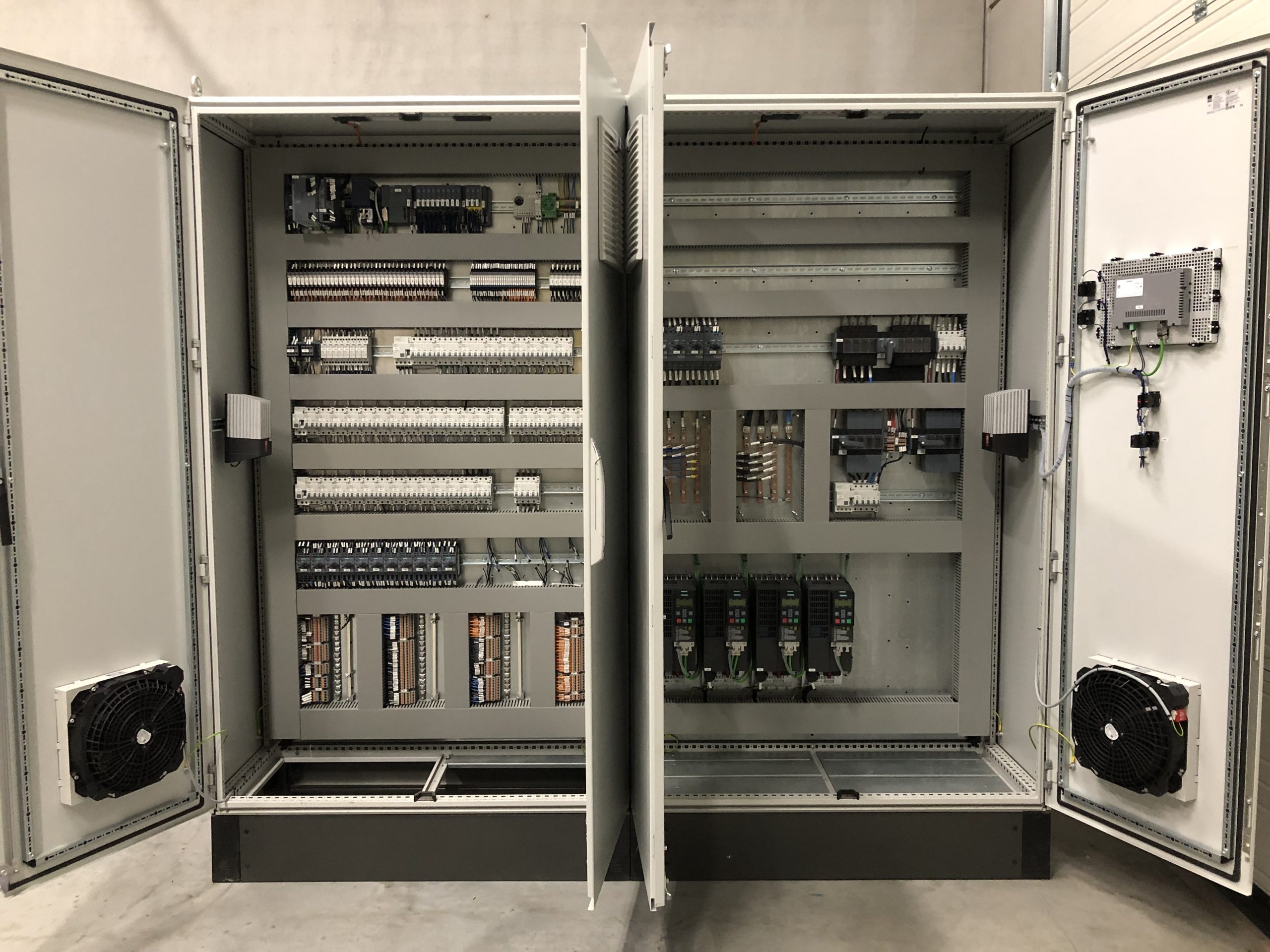 After building the right machinery, you need to be able to control it.
Control panel design starts with the basics, and it's not just about selecting a cabinet and back panel to house your electrical control hardware. It's about creating a design to control a machine or process. To do that, hardware must be purchased and mounted on a back panel and then wired and integrated into the machine. The automation cannot be brought to life and properly maintained for years without a proper control panel design. We use electrical CAD software (Eplan) to create the electrical drawings and have all the tools to make detailed 3D panel designs.
We have a lot of experience in selecting the proper components to build your control systems. Most of the time the job isn't finished for us after delivering the control panel. Programming, start-up and after service are the next steps. This makes it possible to continuously improve our way of designing control systems. 
We are standardised on Siemens automation components and the compatible software modules. Because of this we are able to deliver high quality solutions, on terms of hardware and software. We are continuously expanding our knowledge in a thoughtful way that ensures that we can work efficiently and cost-effectively.
A machines ability to improve and increase productivity relies on good programming.
Programming is indispensable when controlling automated systems. We design intelligent software that controls machines, production lines and processes. It is a kind of brain of your machines.
We can assist you on a wide range of areas like PLC, HMI, Frequency drives, Motion and Safety programming. The complete package for your automation solution.
We are specialized in developing software for Siemens hardware and mainly use TIA Portal Engineering Framework. It has many functionalities and options for the Digital Enterprise that enable it to meet the requirements of Industry 4.0. This shortens the time to market and increases the productivity of end users.
While we were building and programming machines we invested a lot of time in making our own software library and function blocks. This way we don't always have to reinvent basic functions that are reusable for many applications.