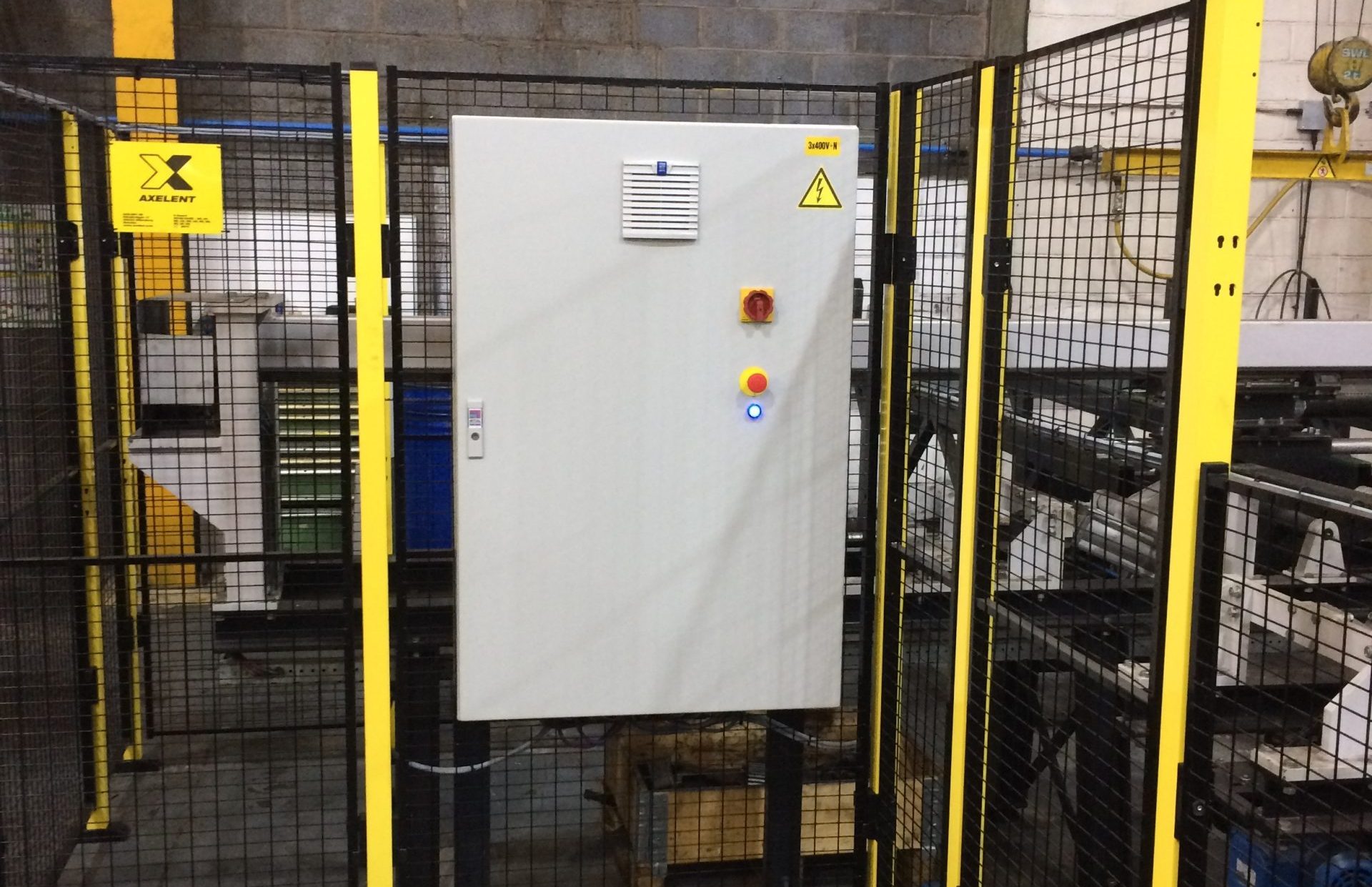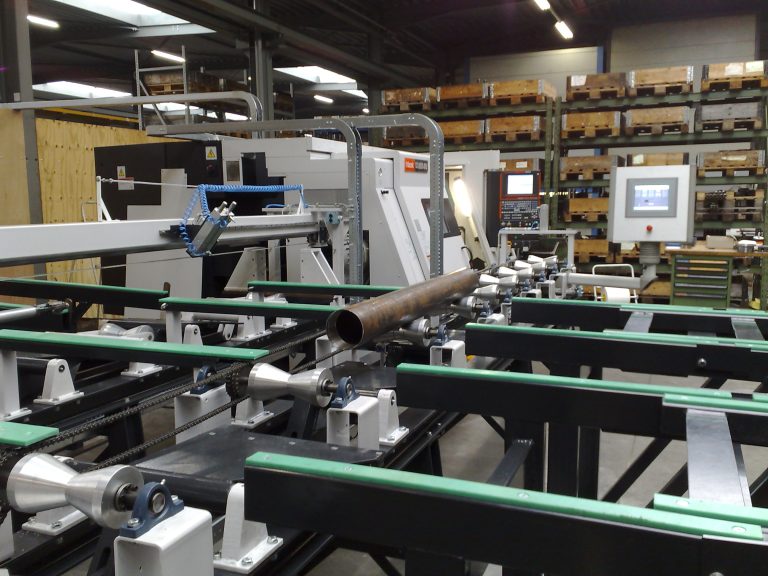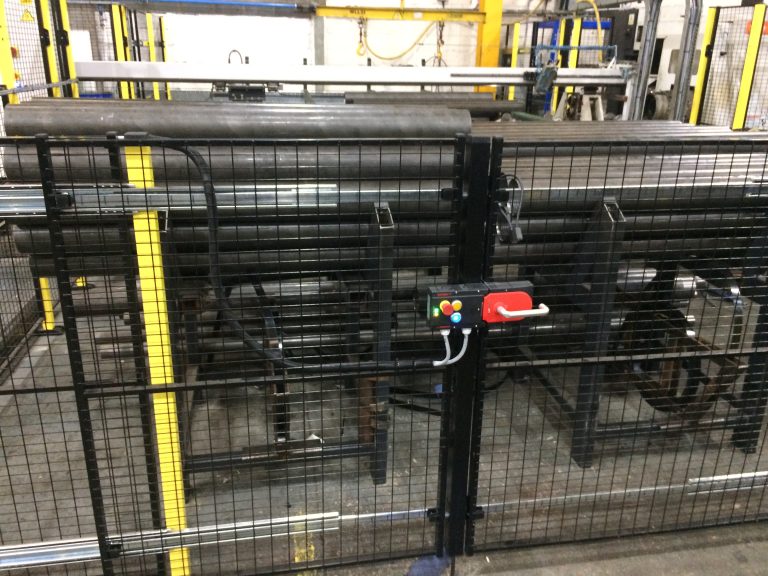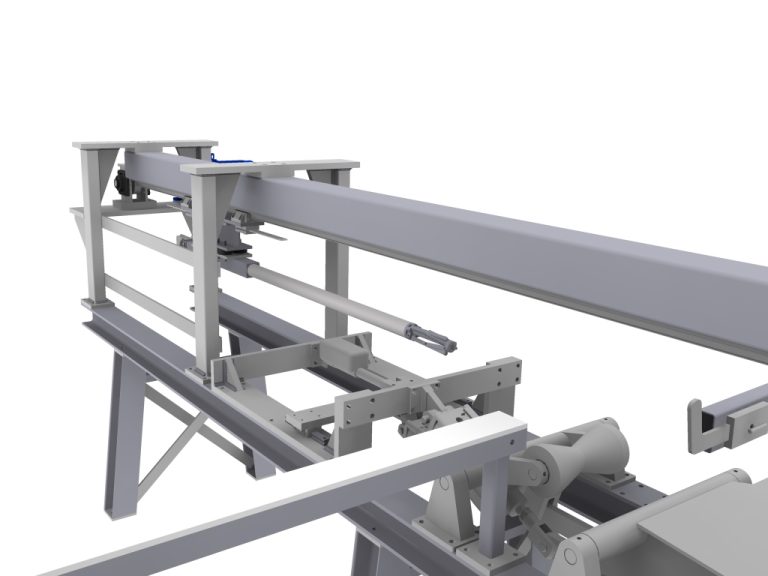 This machine is loading and unloading pipes to a CNC machine for threading. The lance system makes it possible to handle the full range of pipe lengths. After unloading the pipe, it is transported to a quality check point. 
For the safety system we used the integrated safety function on the main PLC. The four entering doors are equipped with full option safety locks that are integrated in the production process.
Quality control of steel rolls.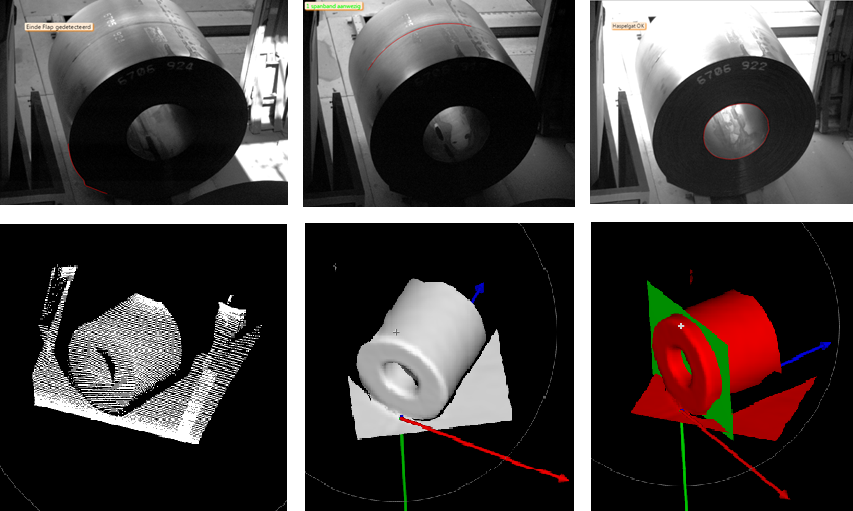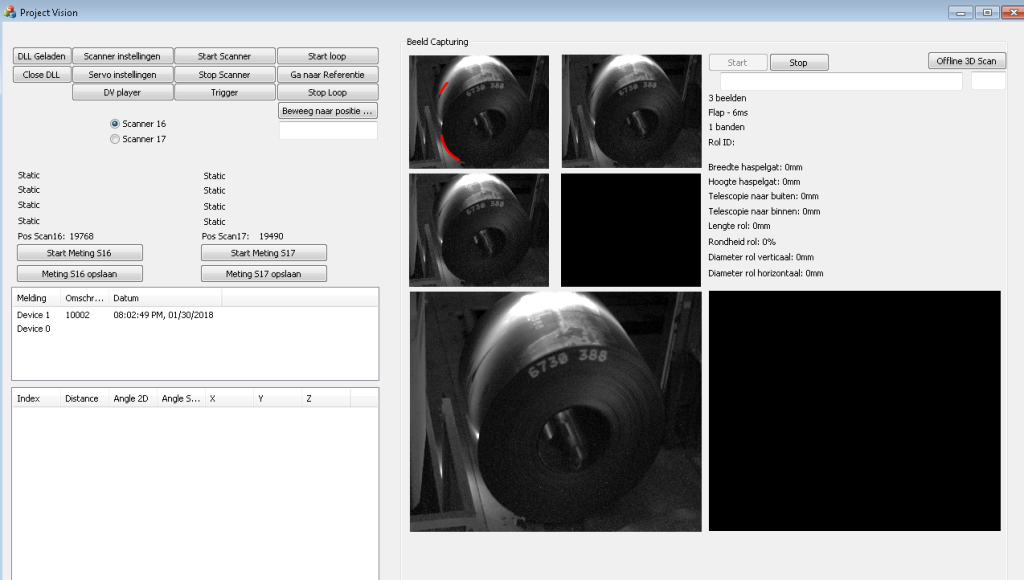 This vision application is measuring steel plate rolls using line scan technology. Two cameras are mounted on a big distance because of the heat. This quality check on shape and dimension is done shortly after the production process.
Pump control panel & software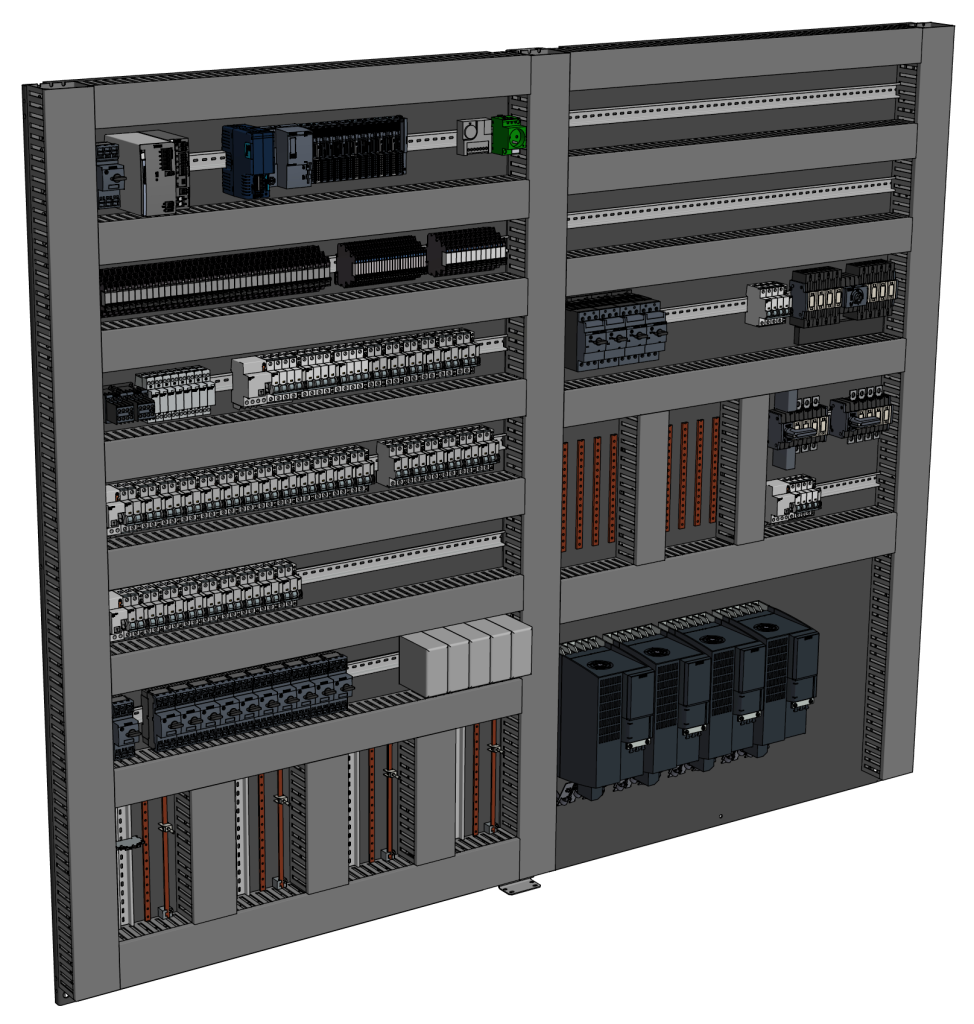 To control a  large scale industrial pump installation we designed this control panel. They are able to load and unload their trucks based on a batch system and database. Therefore specific interfacing software was written. The installation is also equipped with our remote service platform.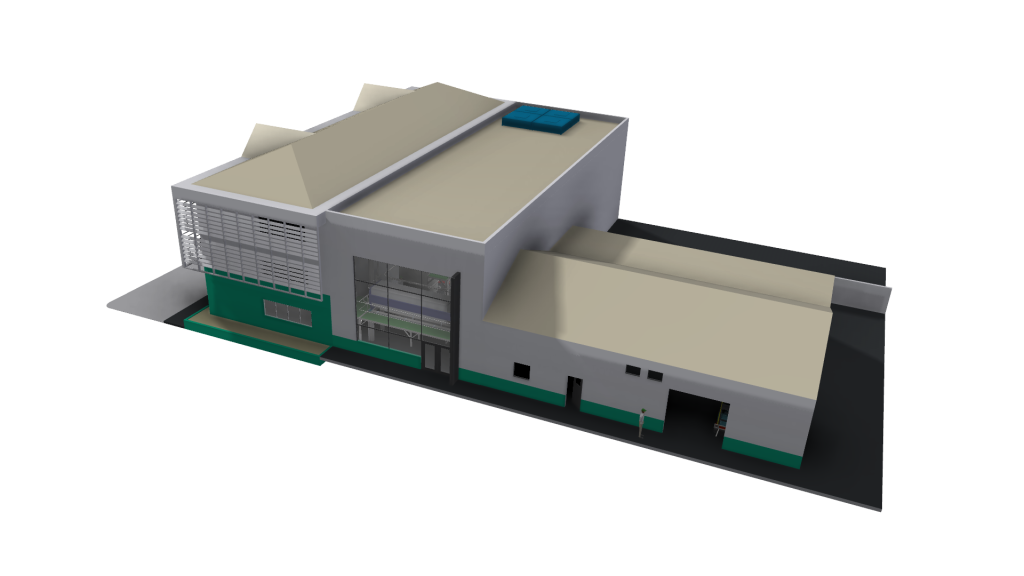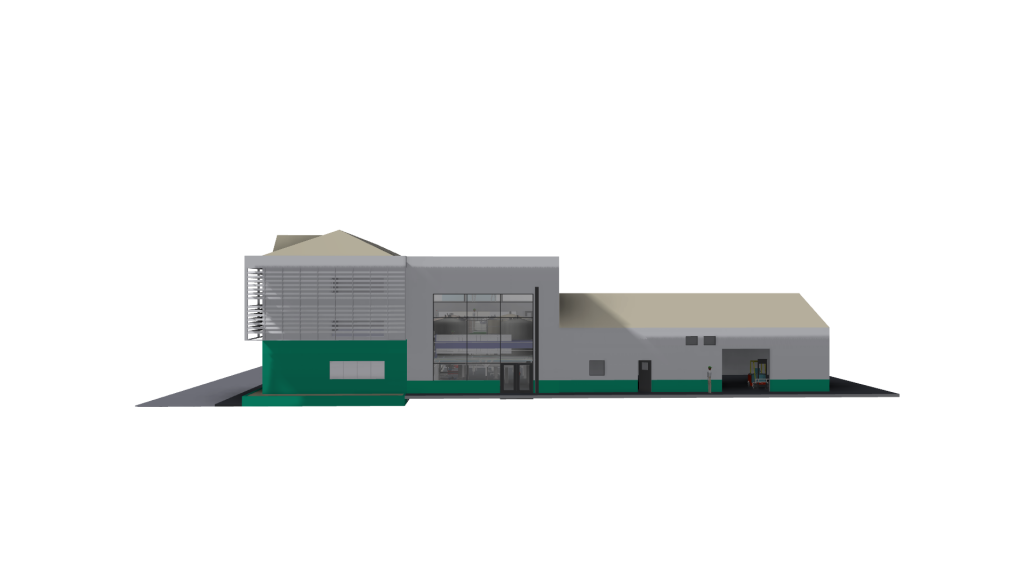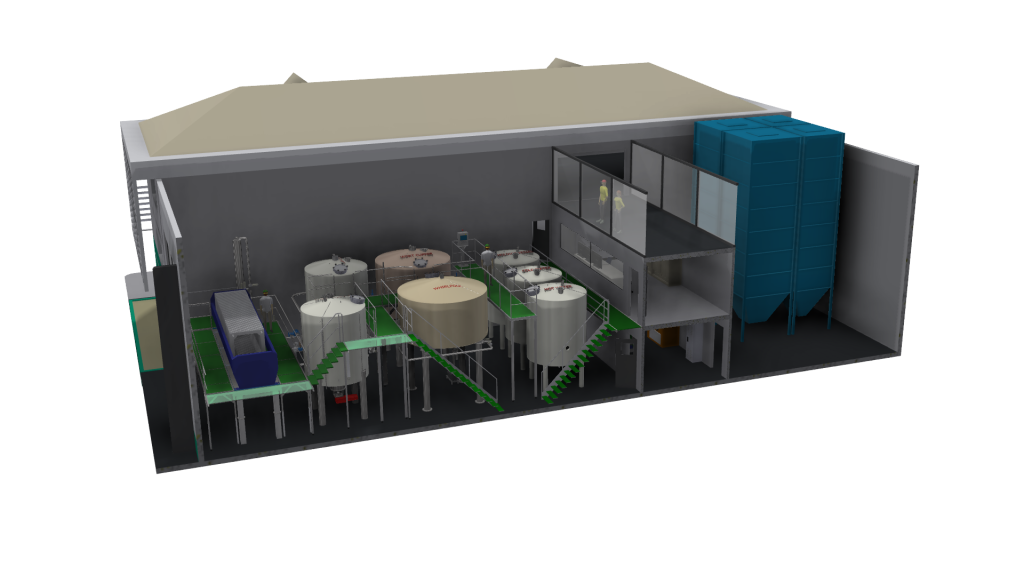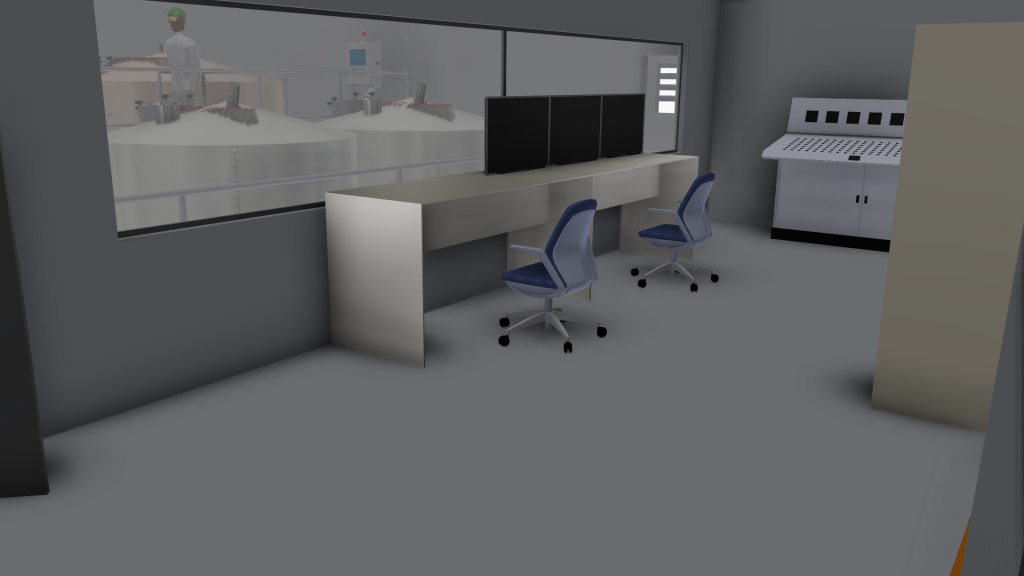 For a client who is specialised in manufacturing beer brewery installations, we made a realistic factory layout. This way they were able to plan and adapt the installation to the existed building. Also this this gave the management a good overview of what the final setup would be and the work to be performed.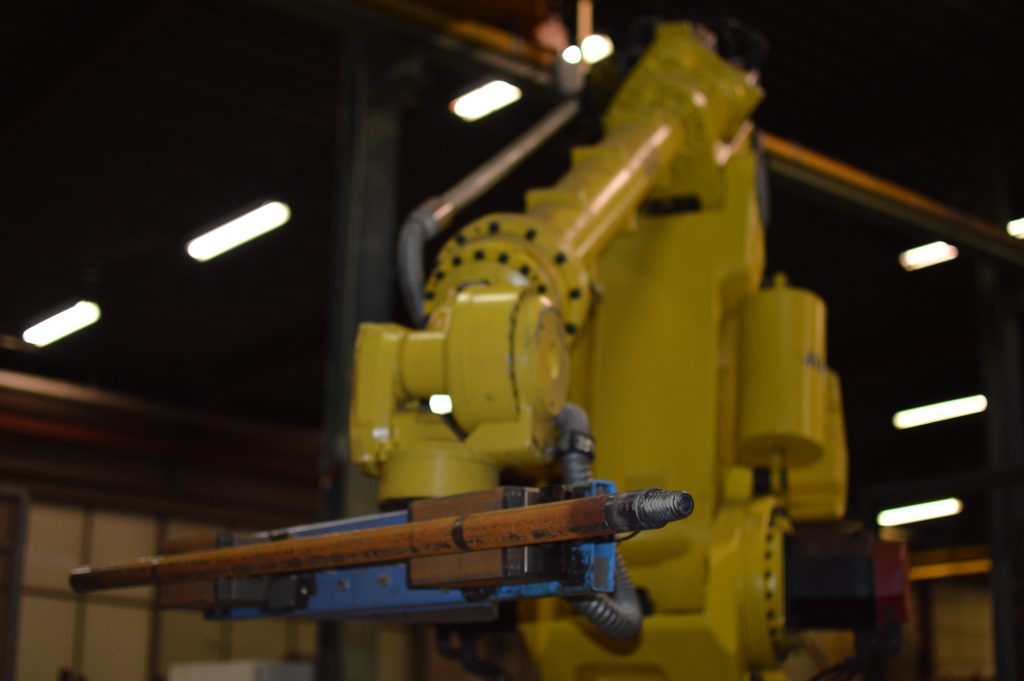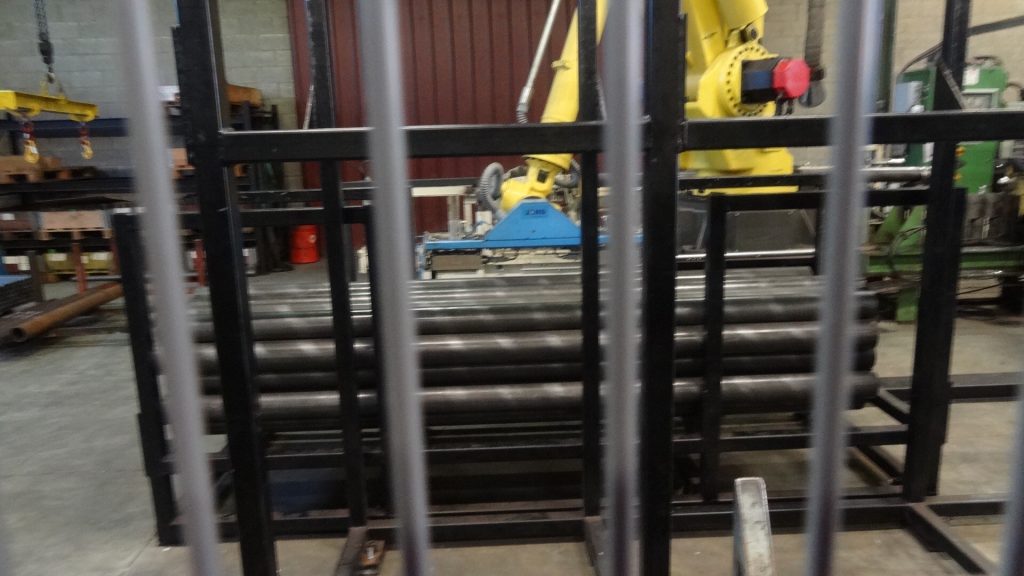 This robot was equipped with magnetic grippers and measuring sensors to load and unload pipes to a friction welding machine. We combined sensor technology and robot movement commands to find the pick and put positions in the magazine. This technology makes it a very efficient and compact handling system.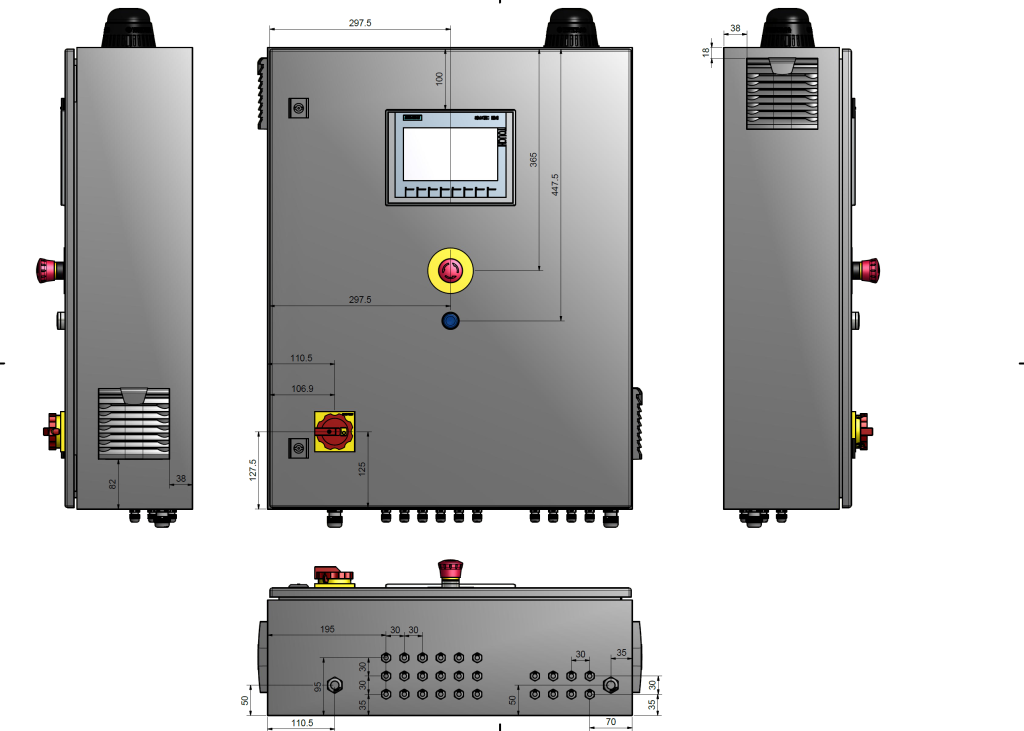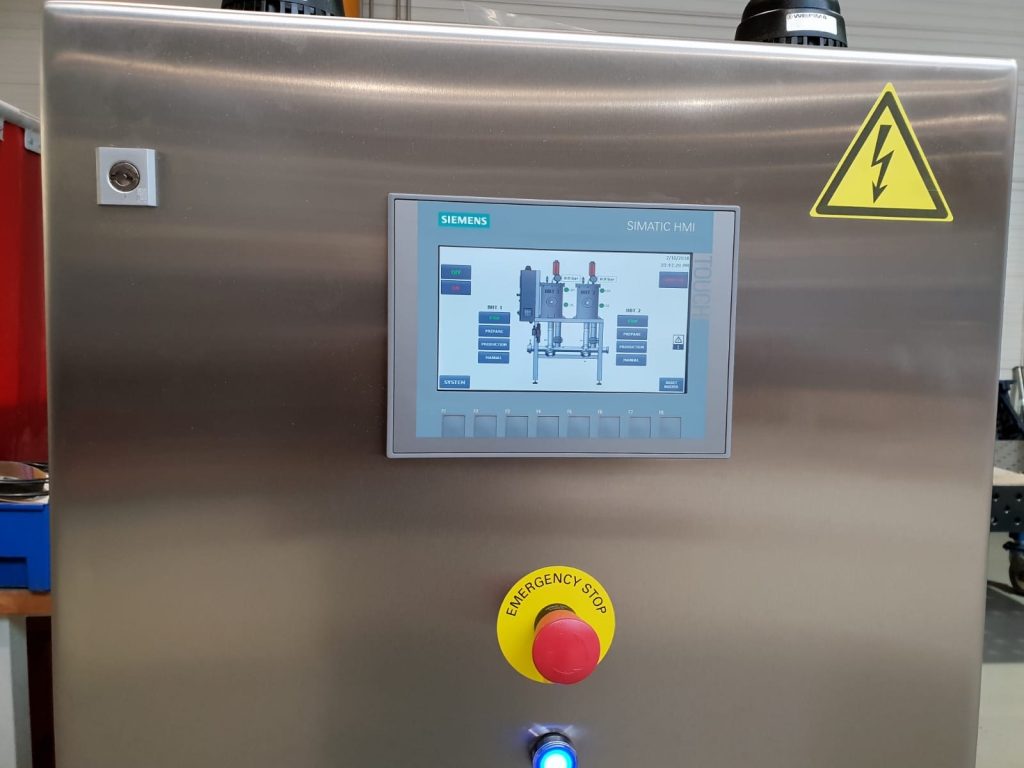 These small tanks are used in breweries as a buffer. We made the control cabinet and all the field wiring. The software for the PLC and HMI is made according the preferences of our client. We used images from our 3D drawings to make the HMI clear and easy to operate.
To transport some rest material in a malthouse, we made the drawings for this screw conveyor in RVS. In cooperation with a partner we were able to build this. The conveyor was assembled and tested before shipment.
For another robot integrator we made the basic design and concept drawings for a deburring cell. The Robot was equipped with a 7th axis to rotate the sheet metal pieces.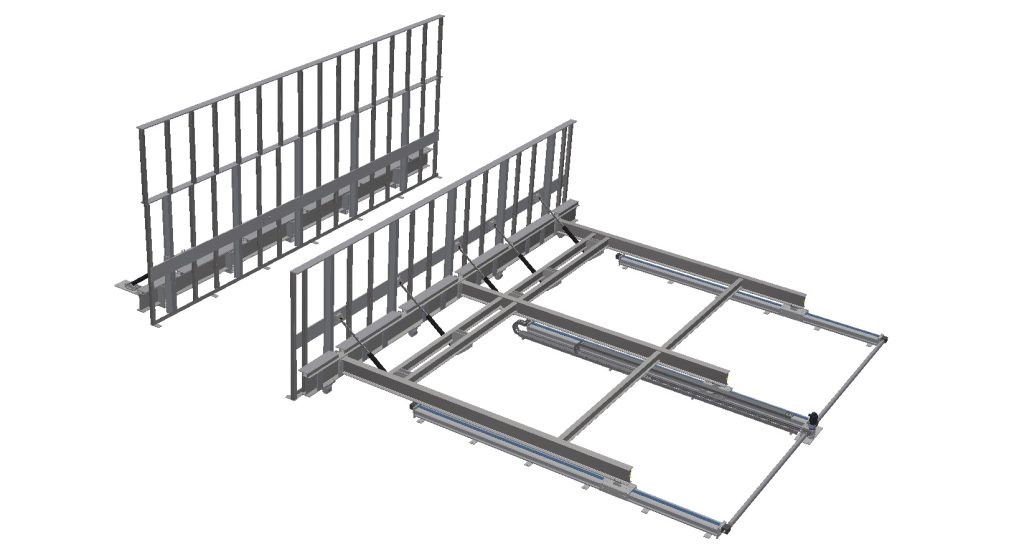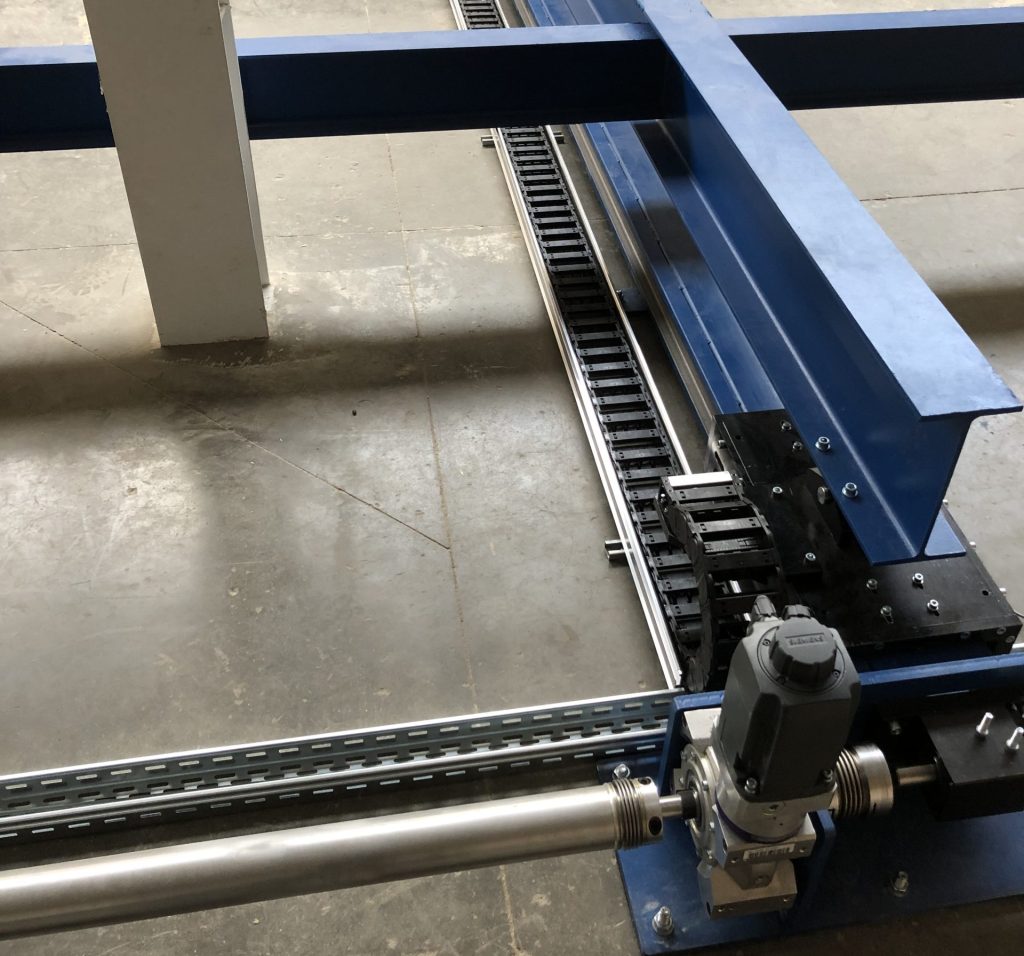 With this installation, our client who makes timber frame houses, is able to turn their frames with dimensions up to 14m length. To fit this into the production line, one side of the system is equipped with a servo driven linear guide system. With angle and distance measurements, it is possible to turn the frames fully automatic. In the control unit we use safety integrated components combined with decentral IO (Profinet/Profisafe).
To anneal friction welded pipes we made this machine and combined it with an existing induction heating generator. While turning the pipe the control unit is measuring the temperature with an infrared pyrometer. Depending on the temperature the generator is regulated. For every product a graph is logged and printed.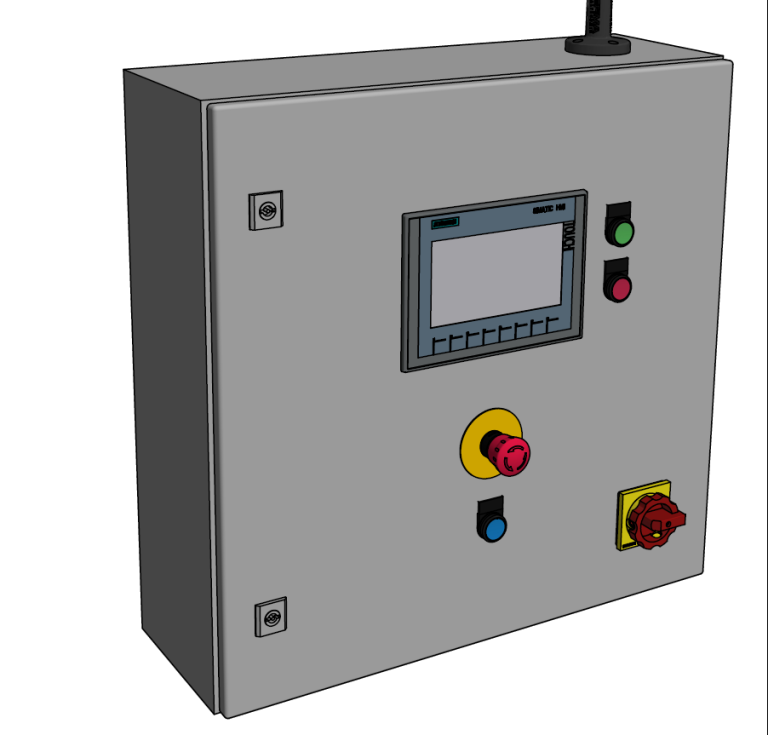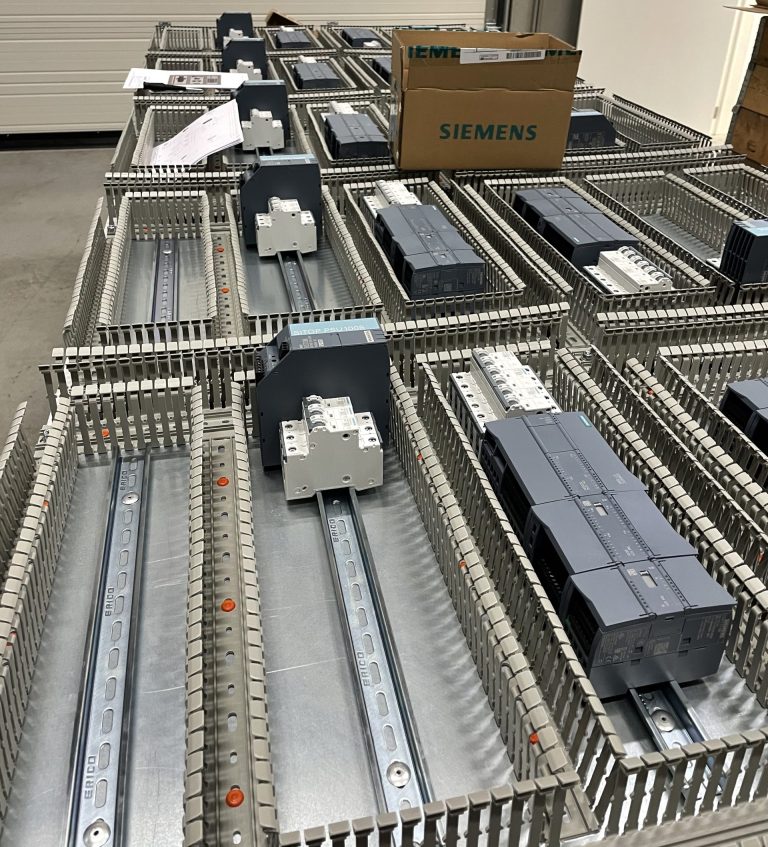 In cooperation with a partner we made a panel and software for product spraying applications. The valves are controlled with pulse width modulation. Analog values like flow and pressure are measured and logged. Optionally these cabinets are equipped with a remote support module.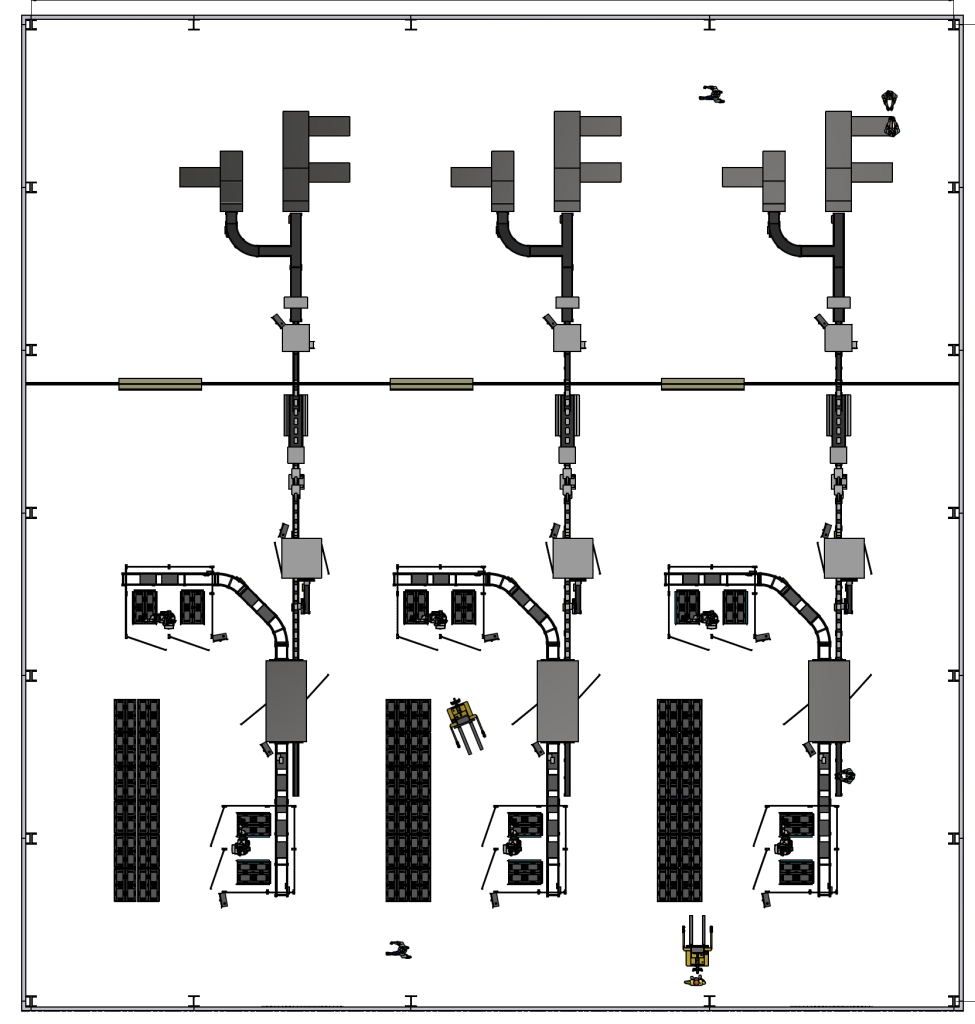 A renowned fish processing company wanted to expand their packaging capacity, so we thought out a full production line according to their needs. We also made an long term factory layout so that they are prepared for further expansion in the future. The production line was carefully worked out for each part of the production chain. To be sure of some basic handling principles, we also did some testing on our test robots.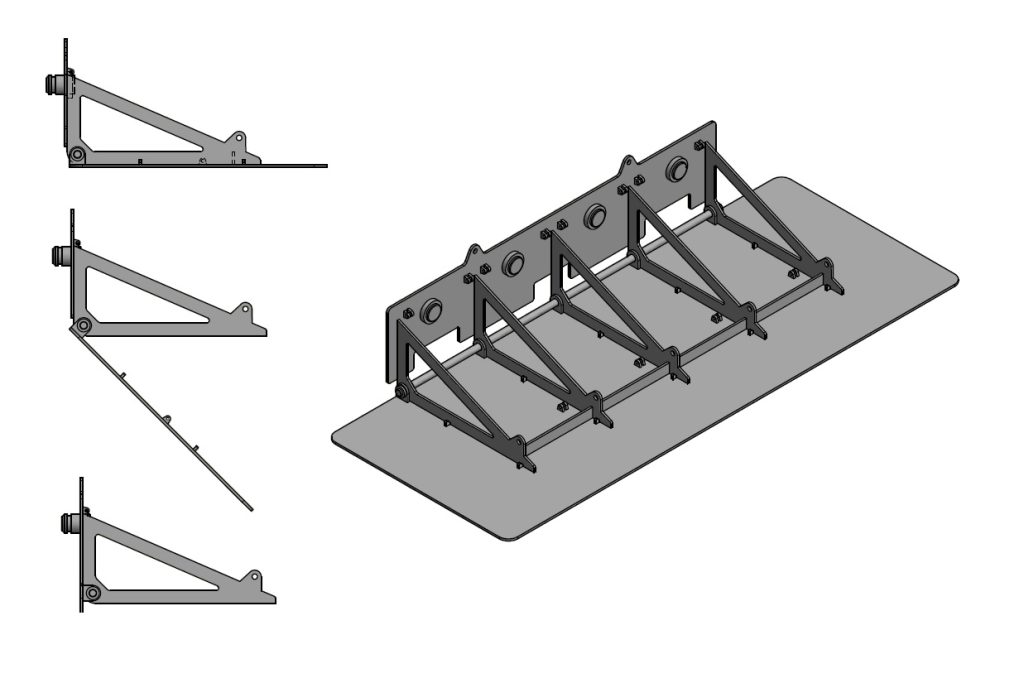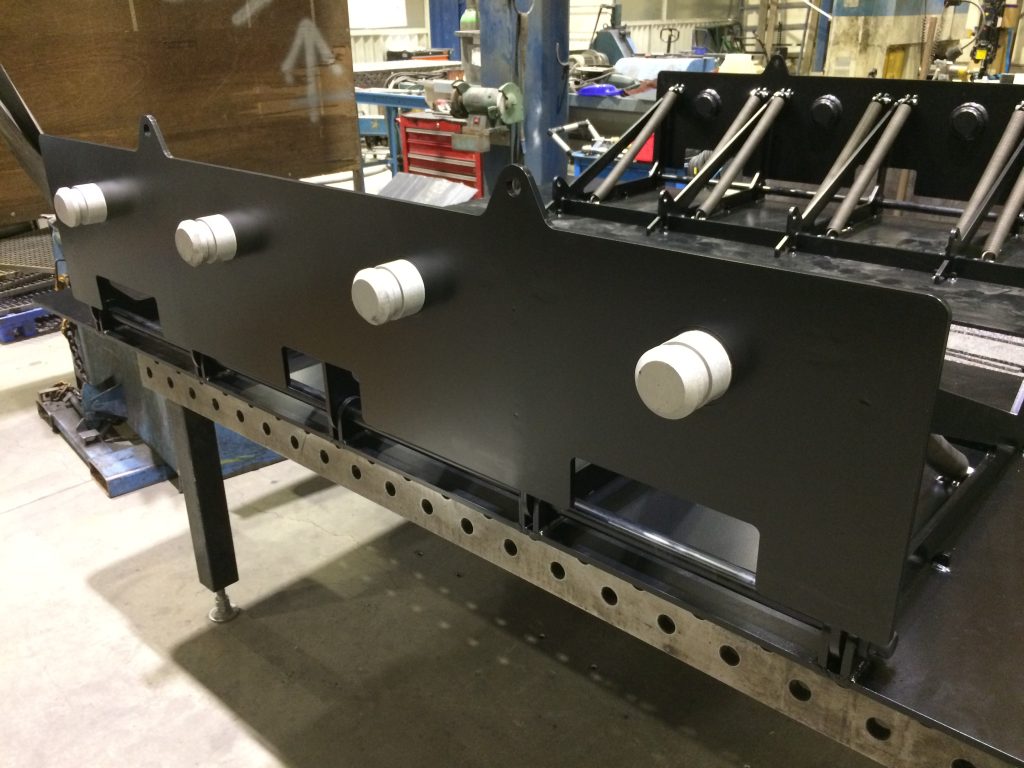 Some test equipment from an exploration vessel needed to be stabilized on the bottom of the north sea. So they asked us to develop a system to connect to their measuring platform. One of the challenges was to get them out of the sand after using, so we made it hinged and helded by custom made springs.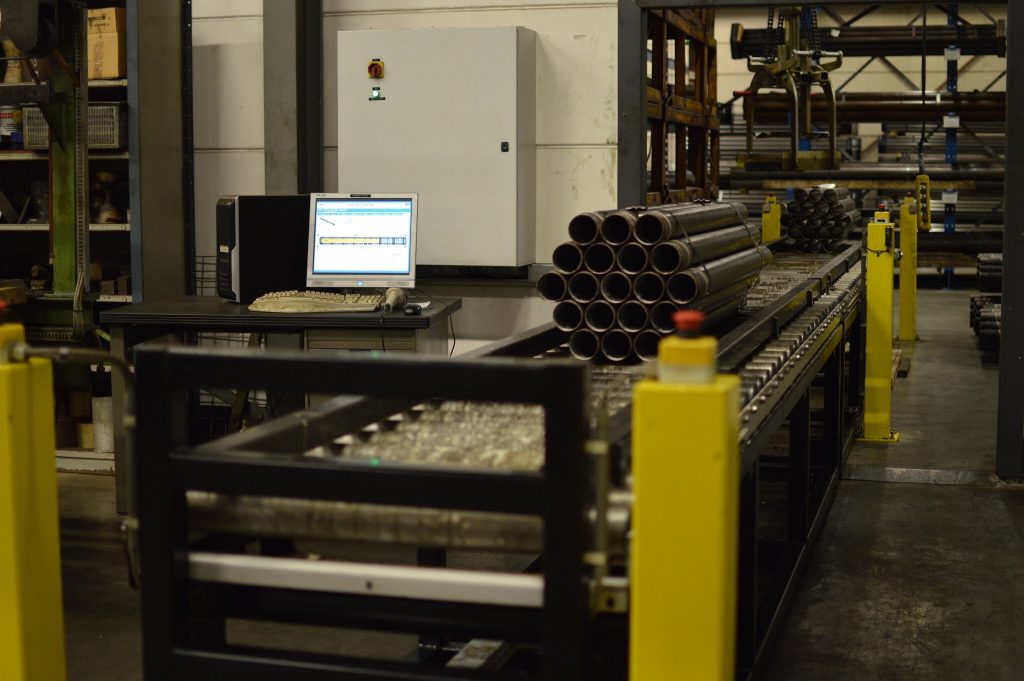 To make a connection between a production unit and the warehouse, we made this transport installation. Because the loads are heavy, we used a frequency drive to start and stop very smoothly. The controller is not only communicating with this drive, but also with Navision (ERP software). The barcode on the product needs to be scanned and registered before it will transport the product to the warehouse. On the HMI, all conditions of the drive, sensors, emergency stops and scans can be monitored.
These conveyors are equipped with frequency drives from Siemens, built into a stainless steel cabinet. Speed, ramp-up and down times where optimised to handle the products with care.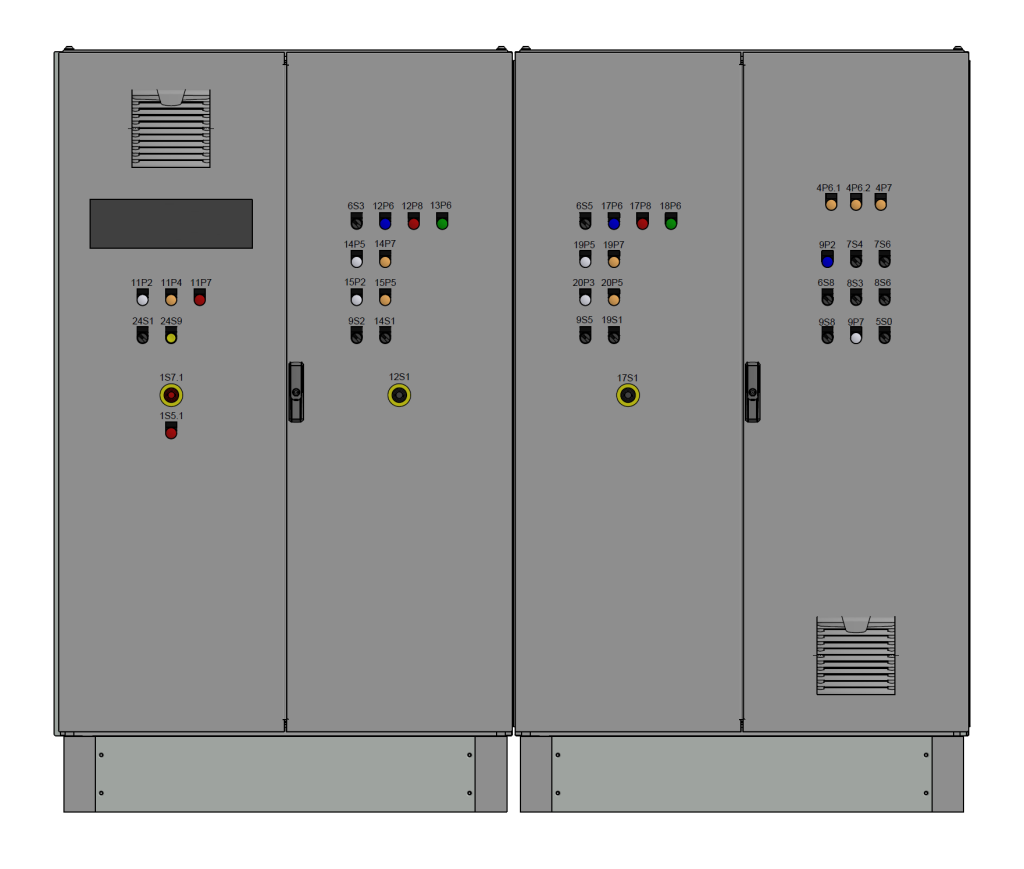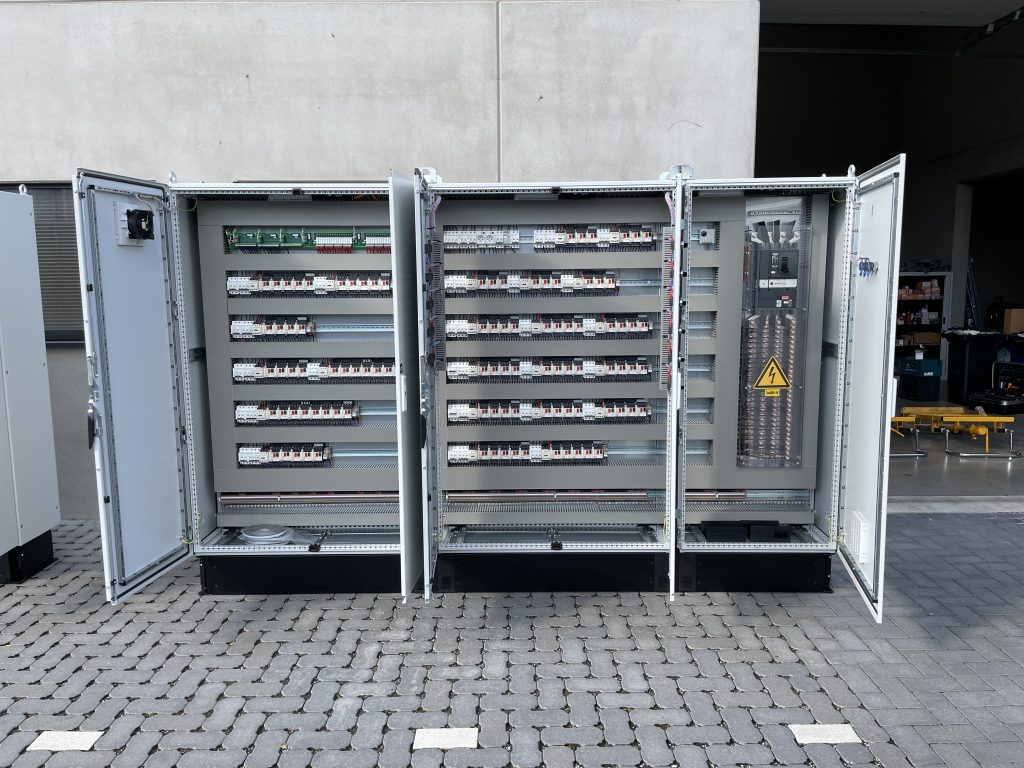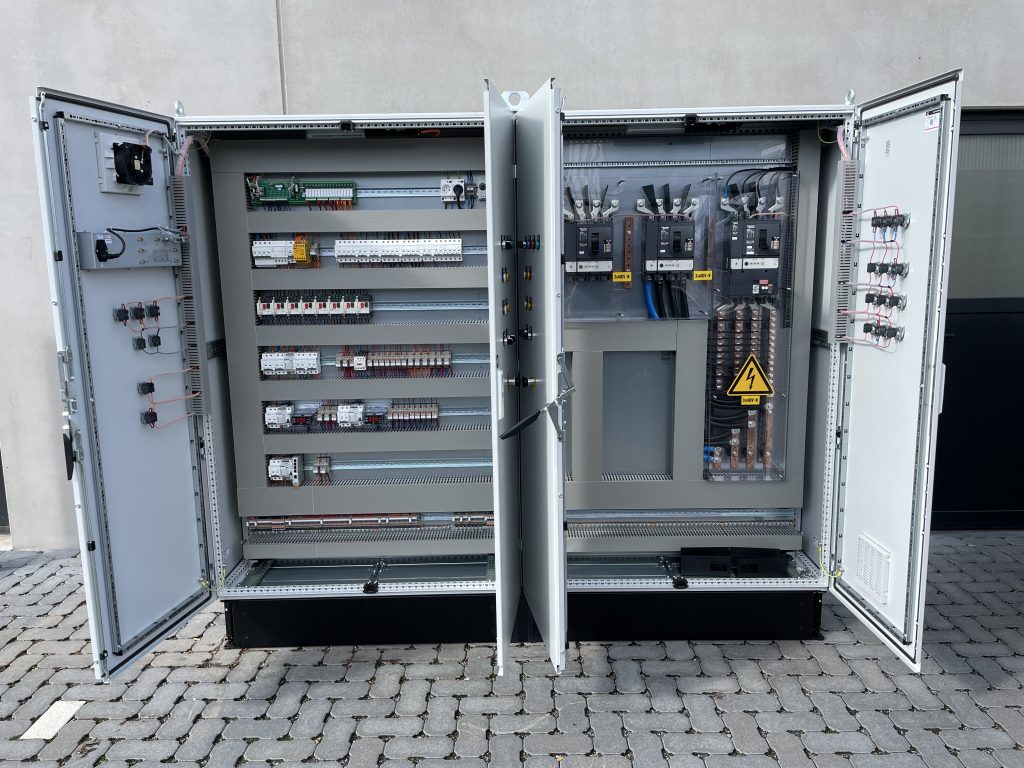 For a company in industrial cooling technology, we made these electrical cabinets. According to their electrical drawings and selected components, we made the layout and wired the panels.
This big milling machine is equipped with a multi spindle to make large drill patterns. Because they needed to change all the tools on regular basis, and wanted to run unmanned, they asked us to make a robotic tool changer. In combination with the large tool rack it is possible to run their production more efficiently.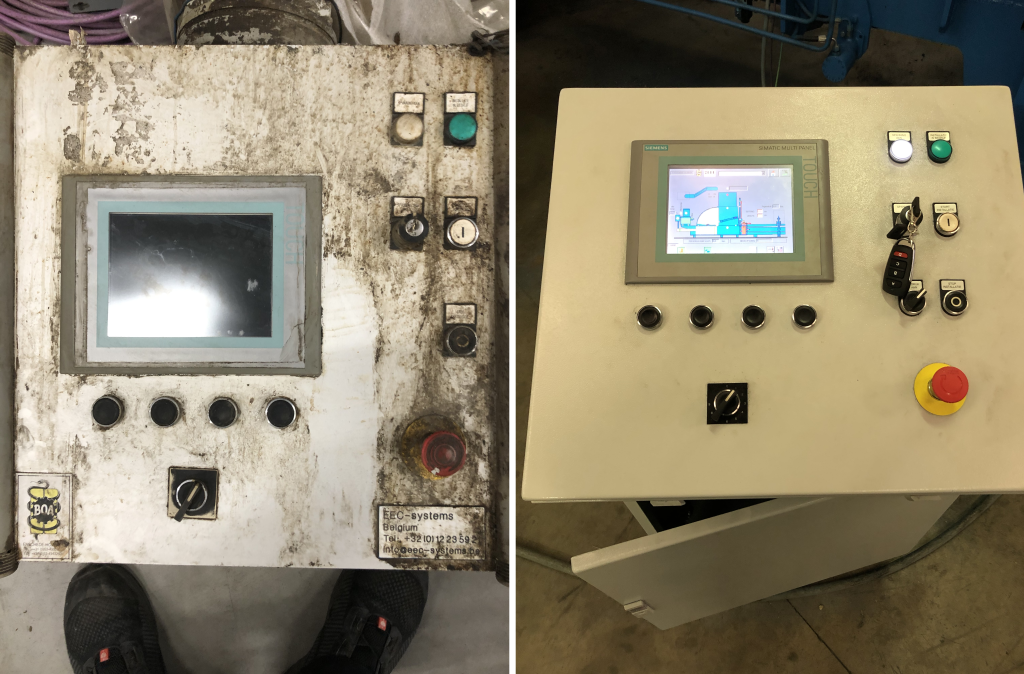 As part of a complete overhaul of a press, we did this clean-up of a control panel. A lot of parts are replaces and added to become a fully working machine. Also the PLC software was adjusted and optimised. The electrical drawings have also been updated.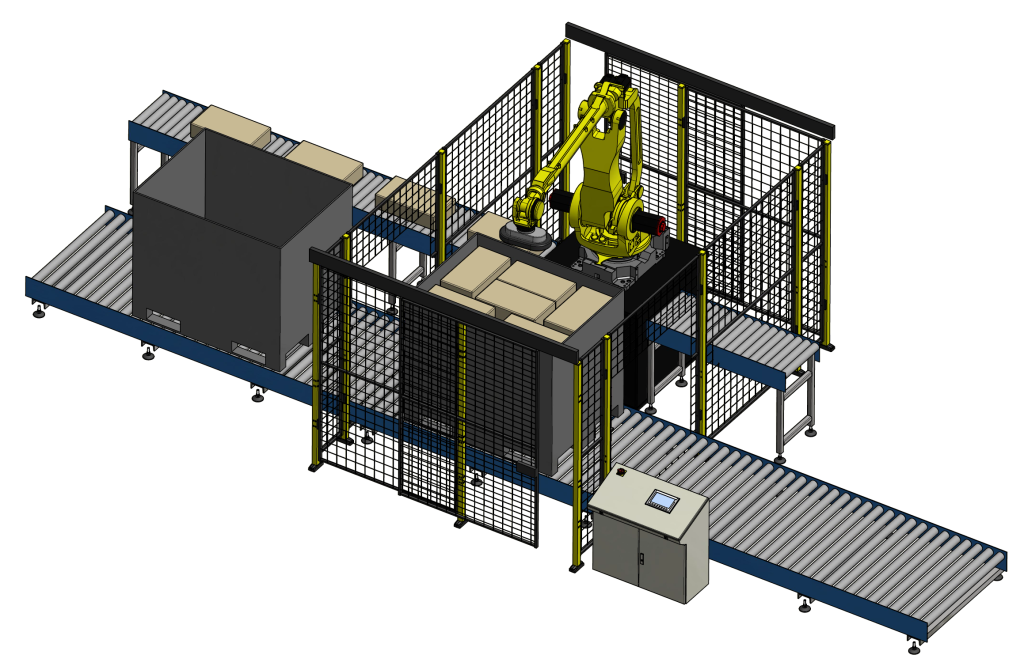 To palletise rubber blocks according to a desired pattern, we made these concept drawings. Challenge was to stack the pieces in the deep boxes without interference with the robotic arm. Vacuum technology was used to grip the rubber blocks and to release them fast.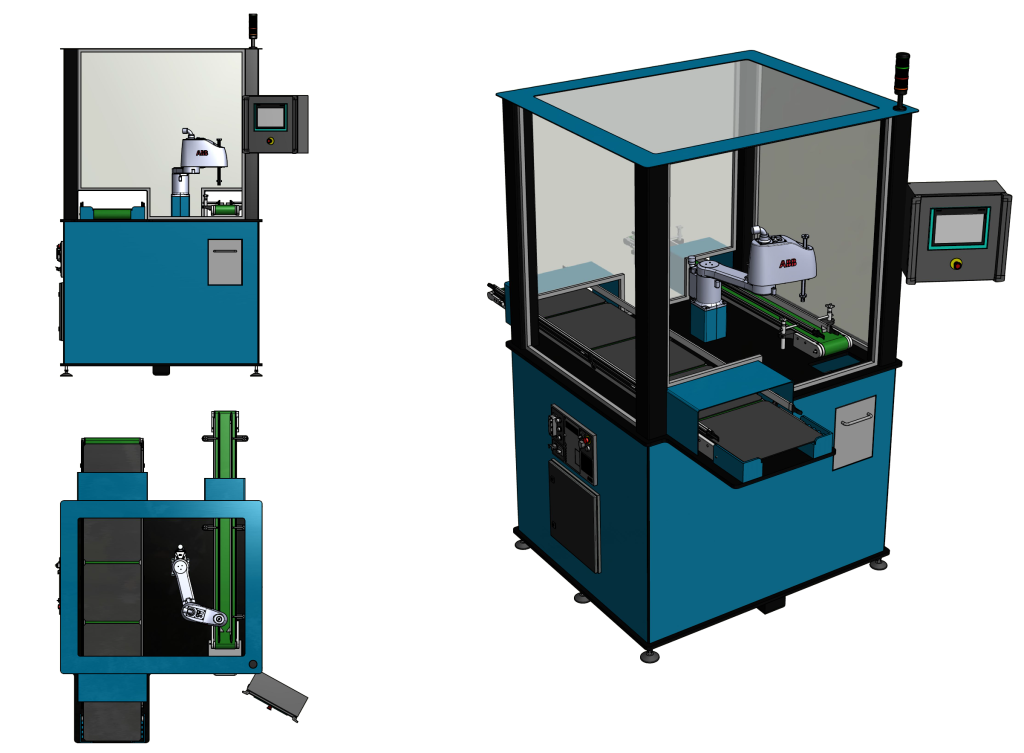 We made the drawings of a scara robot cell to assemble small rings on oven plates. Both are supplied by a conveyor belt. A very fast scara robot from ABB is used to track the high production rate.